Burley Tobacco Production Research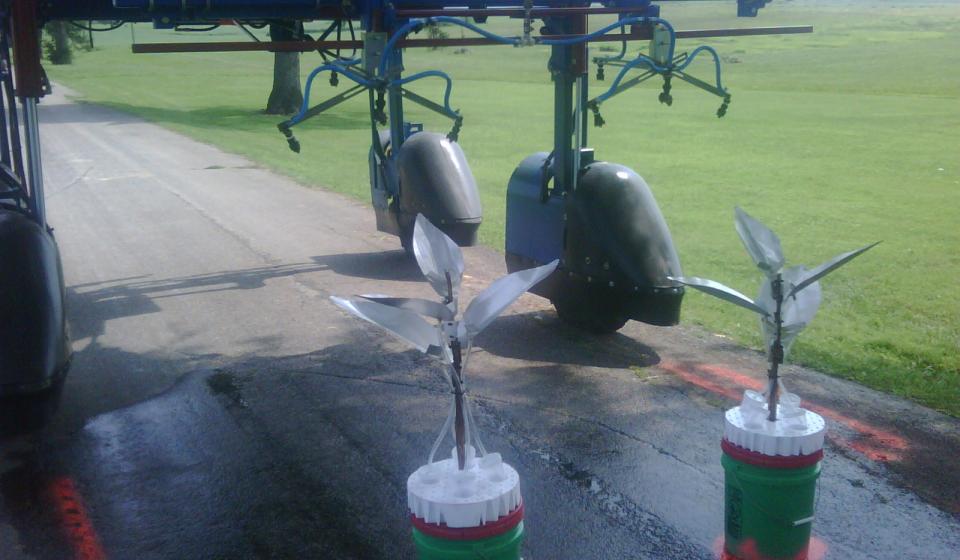 Sucker Control Applications
Artificial tobacco plants were used to collect spray to optimize sucker control application methods.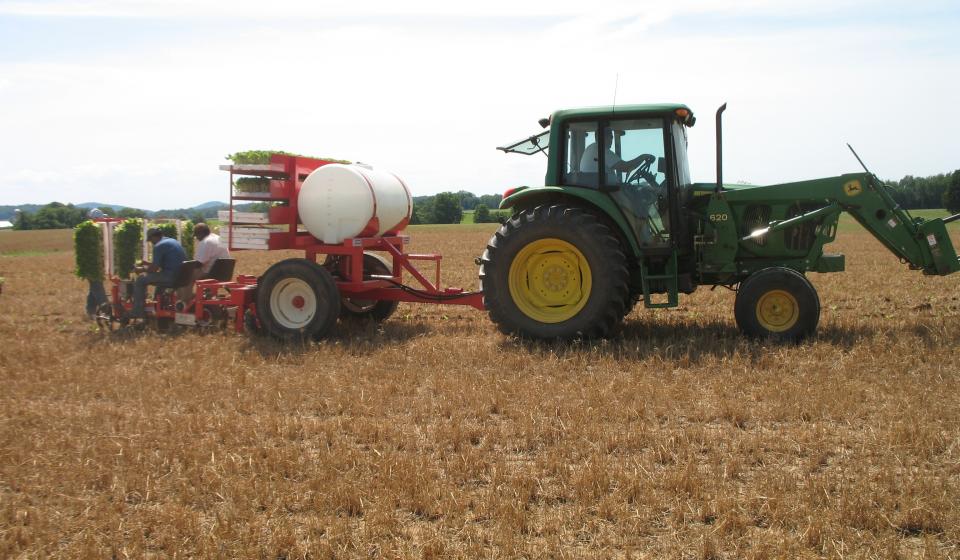 Conservation Tillage
A modified tobacco transplanter is used to plant tobacco transplants into a killed winter wheat cover crop.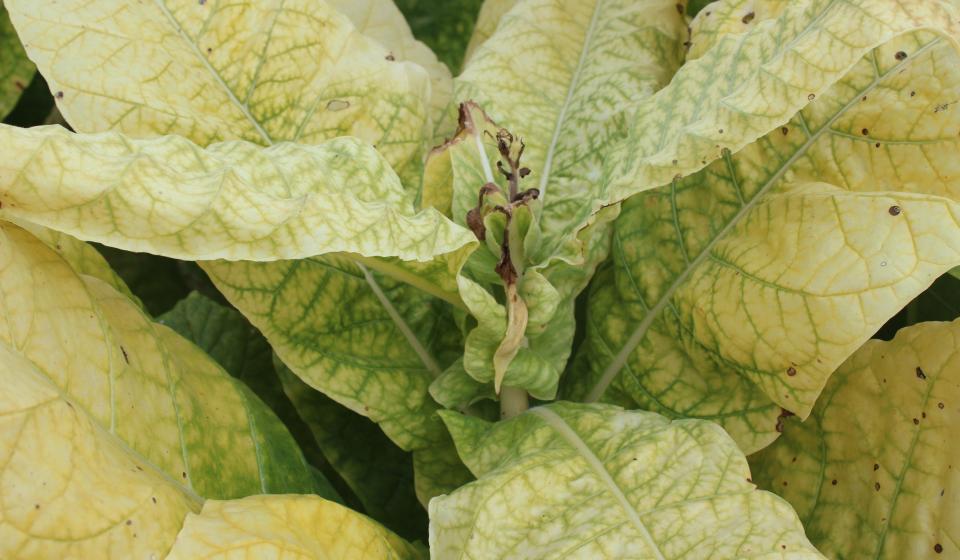 Chemical Topping of Burley Tobacco
Chemical topping is being investigated for the potential to reduce labor needs at topping time.